STUDENT ASSISTANT – TOOL DEVELOPMENT (REQUIREMENTS ENGINEERING) (M/F/D)
fortiss GmbH Jobportal
fortiss GmbH
Werkstudent
Teilzeit
Kennziffer: RE-SH-01-2023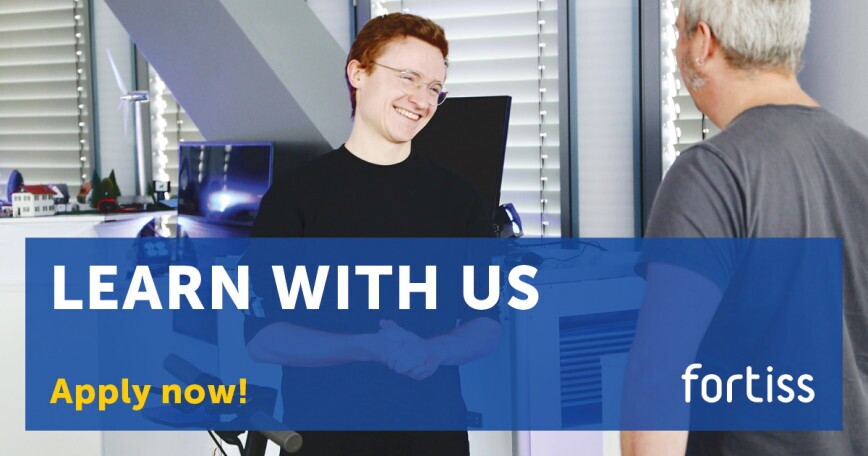 Your task:
Depending on
your interests and background
, we can adjust the tasks to your needs.
Possible tasks
include, but are not limited to:
Support in the development of software tools in various application areas (e.g., demonstrators, tools to support empirical research or participation in the development and design of a software engineering platform).
The tools support (but are not limited to) requirements engineering (RE) research in general and topics in our three main research areas:

Human-Centric RE (e.g., influence of human factors and communication)
Data-Centric RE (e.g., RE for AI, Automation in RE)
Regulatory RE (compliance engineering, privacy engineering)
Our offer:
Dynamic and team-oriented working atmosphere
Gain research experience and develop personally and professionally
Possibility to align your work with your studies and later write a supervised master thesis
Collaborate with industry and research institutions 
Freedom to bring in and develop your own ideas 
Opportunity to co-author research publications with senior colleagues
Flexible working hours and cheerful colleagues
Your Profile:
You are open-minded and willing to take an active role in an interdisciplinary team
You are a computer science or similar (e.g., Information Systems, Technology & Management) bachelor's or master student
You can independently develop solutions to given problems and communicate them within a team
Either one or both:

You have experience in development in general and can familiarize yourself with new techniques quickly and independently.
You have experience in web-development (frontend or/and backend) and are familiar with common practices and frameworks (Experience with React, Express or PostgreSQL are a plus)

Excellent communication skills in English, skills in German are a plus
Who are we?
fortiss is the research institute of the Free State of Bavaria for the development of software-intensive systems with headquarters in Munich. The scientists at the institute cooperate in research, development and transfer projects with universities and technology companies in Bavaria, Germany and Europe. The focus is on research into state-of-the-art methods, techniques and tools for the development of software- and AI-based technologies for dependable, secure cyber-physical systems such as the Internet of Things (IoT). fortiss is organized in the legal form of a non-profit limited liability company. Shareholders are the Free State of Bavaria (majority shareholder) and the Fraunhofer-Gesellschaft zur Förderung der angewandten Forschung e.V. www.fortiss.org
In the research division Requirements Engineering (RE), we concentrate on developing practically relevant approaches to efficiently handle requirements in early, volatile, human-centered, and often data-dominated software development stages. We investigate practice-relevant RE research to reproducibly control and improve quality in environments that are often highly regulated, data-dominated, and user-centric. To this end, our research is driven by continuous experimentation, development, evaluation, and technology transfer. Our research activities place special emphasis on collaboration with relevant industries.
 
Did we catch your interest?
Please submit your application with a motivational statement, a detailed CV, and a current transcript of records.

Job-ID: RE-SH-01-2023
Contact:
Anton Luckhardt
+49 89 3603522 213

 
Katrin Oeder
Human Resources Administrator
Anton Luckhardt
Stellvertreter RE