RESEARCHER*IN – DATA-DRIVEN SOFTWARE ENGINEERING (M/W/D)
fortiss GmbH Jobportal
München, fortiss GmbH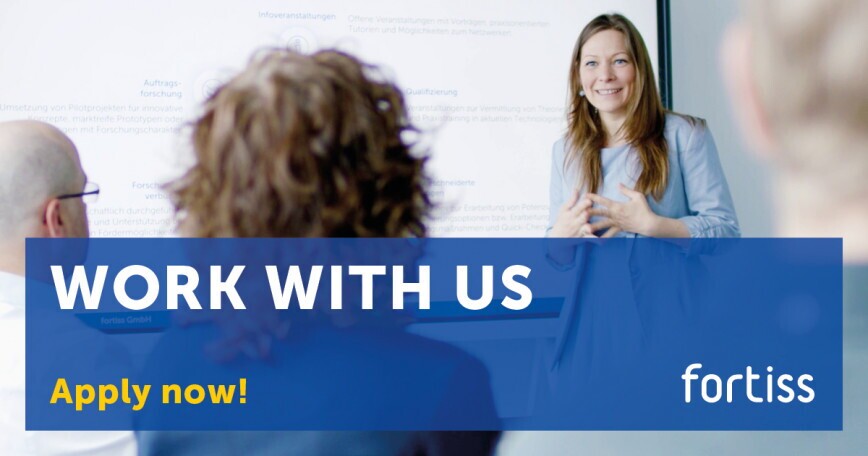 Your task:
You support our team with the development of a continuous testing and monitoring infrastructure (keyword: Continuous Integration) at our partner.
You analyze and research how data from software development activities can be used to improve product quality, performance, or efficiency.
You evaluate different research approaches (e.g., regression test selection, test optimization) and integrate them in an industrial context.
You will analyze and evaluate the success of the research approaches and discuss the results with our industry partner at regular intervals.
Our offer:
Compensation according to the regulations of the collective wage agreement of the public service of the German states (TV-L)
A workplace in Munich-Schwabing, which is also very easy to reach by public transport.
Close cooperation and interaction with industrial and academic leaders in the IoT and AI international domain.
Possibility to collaborate in research and higher education through closely located universities and research institutes.
30 days of holidays.
subsidies for transportation (MVV), sports and company pension scheme
Homeoffice (1-2days)
Opportunities for personal and professional development, such as coaching, individual training, further education opportunities.
Your Profil:
You have an outstanding degree in computer science, information systems or related fields.
You have a very good understanding of best practices in software engineering (methods, techniques, and technologies)
You have already gained practical experience with static code analysis technologies (e.g., Infer, SonarQube) and CI/CD technologies (e.g., Jenkins)
You plan your tasks conscientiously, complete them in a concentrated and independent manner and never lose sight of the goal.
You can easily communicate with colleagues and partners in spoken and written German and English.
About us:
In weekly meetings, we exchange ideas on projects and discuss upcoming tasks.
We are always open to new ideas and tackle new challenges together.
We experiment with new techniques and technology trends.
In our company we work with people from both national and international environments.
fortiss is the research institute of the Free State of Bavaria for software-intensive systems, located in Munich. The institute currently employs around 130 people who work in research, development and transfer projects with universities, scientific institutions and technology companies in Bavaria, Germany and Europe. They research and develop methods, techniques, and tools for reliable, secure, and comprehensible artificial intelligence software solutions and applications. We are a dynamic company and are working on the vision of the world of tomorrow.  
Are your interested?
Then we look forward to receiving your complete application with cover letter, curriculum vitae and references, quoting the following reference number to recruitment.fortiss.org.

Job-ID: CCE-MA-01
Contact: Peter Bludau
 
Katrin Oeder
Human Resources Administrator
Peter Bludau
 Head of Competence Field